I have a B.S. in Biosystems Engineering from the University of Arizona and currently work for a local Home Security Company, Connect Security. I had been looking for the past few years for something to get involved in with the community that was efficient with my time and money when a friend mentioned the 100+ Women Who Care Tucson. I did some research and looked into the general "giving circle" setup and instantly loved the idea. I wanted to be a part of it and since Tucson did not have a men's giving circle, I figured I would try to start one!
I am a USAF veteran and airline pilot.  I've lived in Tucson for 7 years with my wife and two children.  Inspired by my wife, who is a 100+ Women Who Care Tucson member, I became involved in 100+ Guys as a way to be more involved in our community and help those in need.  I am thrilled that 100+ Guys Who Give is so simple yet impactful!
I am a University of Arizona Eller College of Management graduate with a degree in Economics.  I work as a Certified Financial Planner™ for a locally owned and operated Wealth Management firm.  As a native Tucsonan, I find it extremely important to give back to the community that has given me so much over the years.  100+ Guys Who Give Tucson is a great opportunity to do so and I'm thrilled to be a part of the leadership team.
I am a retired business owner who has lived in Tucson for 33 years. I enjoy fishing, travelling, and music. When my son told me he was starting up 100+ Guys Who Give, I wanted to be a part of it and help in any way I could. I love the idea of pooling money together to make a bigger impact in our community in such a short amount of time.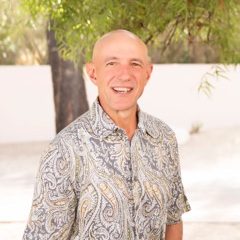 I am a University of Arizona graduate with degrees in Operations Management and Finance, and an MBA from the University of Phoenix.  I've been a licensed real estate agent since 1989 and became a full-time Realtor in 2012 after spending 12 years with Raytheon. I live with my wife and our two children and enjoy rock climbing and golf.  My wife is a founding member of the local 100+ Women's group.  This type of charity is exactly what I'm looking for in Tucson.  It follows a simple and impactful model to get the most amount of money to charities in an expedited fashion.  It requires only a small amount of time each quarter and all the activities are properly vetted and very transparent.
I am a University of Arizona graduate working professionally as an aerospace engineer. In my free time you'll find me rock climbing, playing baseball and snowboarding. As a Tucson native, I couldn't pass up the opportunity to help start a group that helps to give back to the amazing city I call home, and the 100+ Guys group is a great way to do it!
NEWS
Congrats to Candlelighters, who was the recipient of the February BIG GIVE!
Our texting number is (520)402-1402.  Please accept messages from that number
Do you want to be added to our email list? Either join here or sign up at the bottom of this page.  Also follow us on Instagram and Facebook
T-Shirts are in! Let us know if you refer a new member and we'll get you one
NEXT EVENTS
May 10th, 2023 -BIG GIVE at Brother John's Beer, Bourbon, & BBQ, 5:30pm
Aug 9th, 2023 - BIG GIVE
Nov 8th, 2023 - BIG GIVE